Bold Horizons offers a variety of coaching and training options so that you can fast track your skills and confidently get out on your next adventure soon!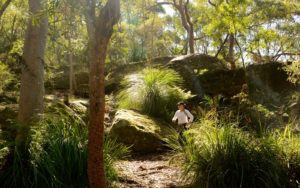 We offer:
single or multi-day programs;
personalised 1 on 1 coaching;
private sessions for family, friends, community or work groups;
Scout and Guide programs; as well as
school packages. We are a regular Sporting Schools deliverer offering multi-week progressive navigation and orienteering skill building programs.
In addition, at all of our public events, complimentary introductory level coaching is available. Some events also offer advanced training opportunities.
We want you to succeed and be rewarded by your orienteering, rogaining, adventure racing or other navigation based endeavours!
Barbara can be contacted via email on barbara@boldhorizons.com.au or mobile 0418 270 476.
Join us to EXPLORE – DISCOVER – GROW together.

Popular sessions include:
Women's Navigation Skills Weekends
Novice, intermediate and advanced streams
All fitness levels welcome
Off-track navigation skills
Hands-on and practical
A supportive and lovely social atmosphere
Top female coaches
Great company
Attend one or both days
Past weekends have included the Hunter Valley, Lithgow region, Southern Highlands and Canberra districts
These sessions are generally conducted on or close to International Women's Day. The next public weekend is planned for the Canberra region in March 2023.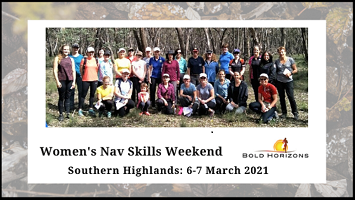 ---
All-comers Navigation Skills Weekends
Anyone that enjoys the outdoors along with the challenge of cross-country navigation is very welcome on our All-comers weekends.
You are very welcome if you have never navigated in a bush environment before. You are also very welcome if you are experienced but just want to brush up on skills or sneak in some practice (and spend time with an awesome bunch of people!).
Beginner, intermediate and advanced level training options are available.
---
Forest Fundamentals sessions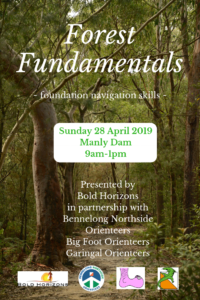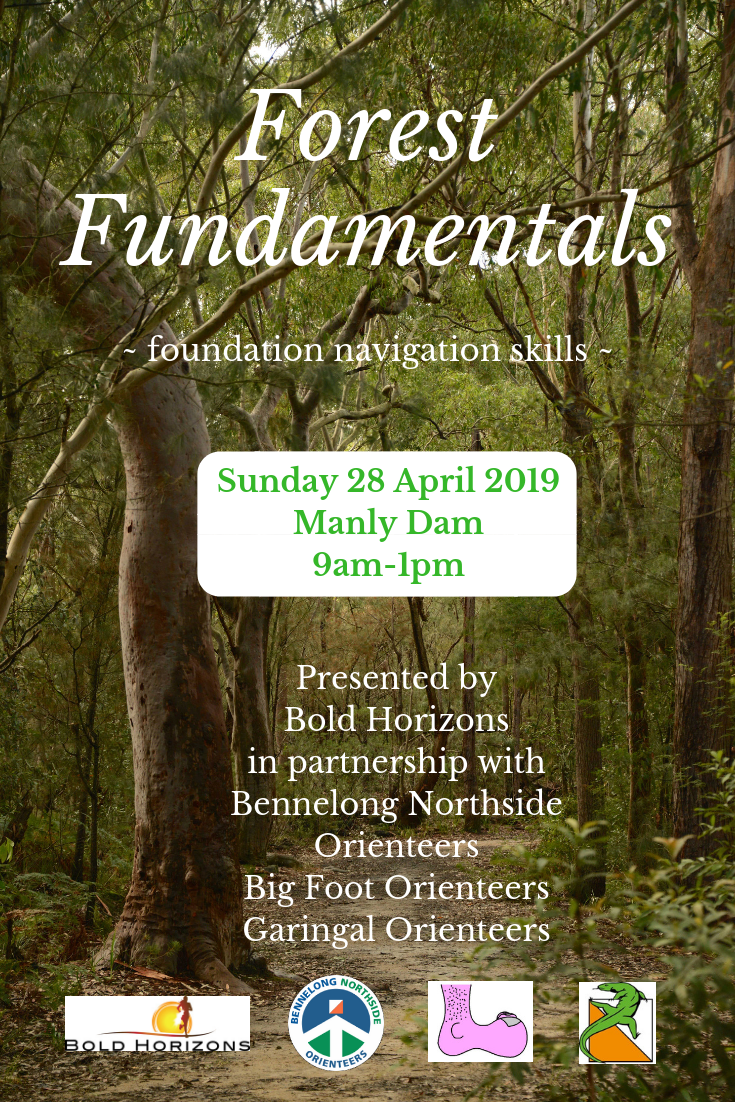 Forest Fundamentals sessions are perfect for people new to off-track navigation skills. They are very practical. We introduce map and contour interpretation as well as skills for cross-country navigation and orienteering. Compass use is introduced as well as tools to help you navigate where you want to go. Our team of experienced and friendly coaches are ready to help you progress your navigation skills.
---
Online Learn to Navigate sessions
Introduced during the COVID-19 Pandemic, we offer a series of 6 weekly Zoom sessions to introduce key map reading and navigation skills. Build skills and knowledge from the convenience of home for your next adventure.
---
Enquiries
Please contact Barbara on 0418 270 476 or email barbara@boldhorizons.com.au.