AUSTRALIAN ORIENTEERING CARNIVAL 2020 TOUR   
We may conduct a tour to the 2020 Carnival however this will depend upon the COVID-19 situation at the time.
Included below are details from our 2019 Tour to the Oceania Carnival.  We expect that future Australian and Oceania Tours would be similarly structured and priced.
  OCEANIA 2019 ORIENTEERING CARNIVAL TOUR  
Tour dates: 28 September to 6 October
High school students are warmly invited to participate in the Carnival and the Junior Invitational Tour with Bold Horizons.
Travel and stay with the Bold Horizons crew with support and coaching available across the nine days.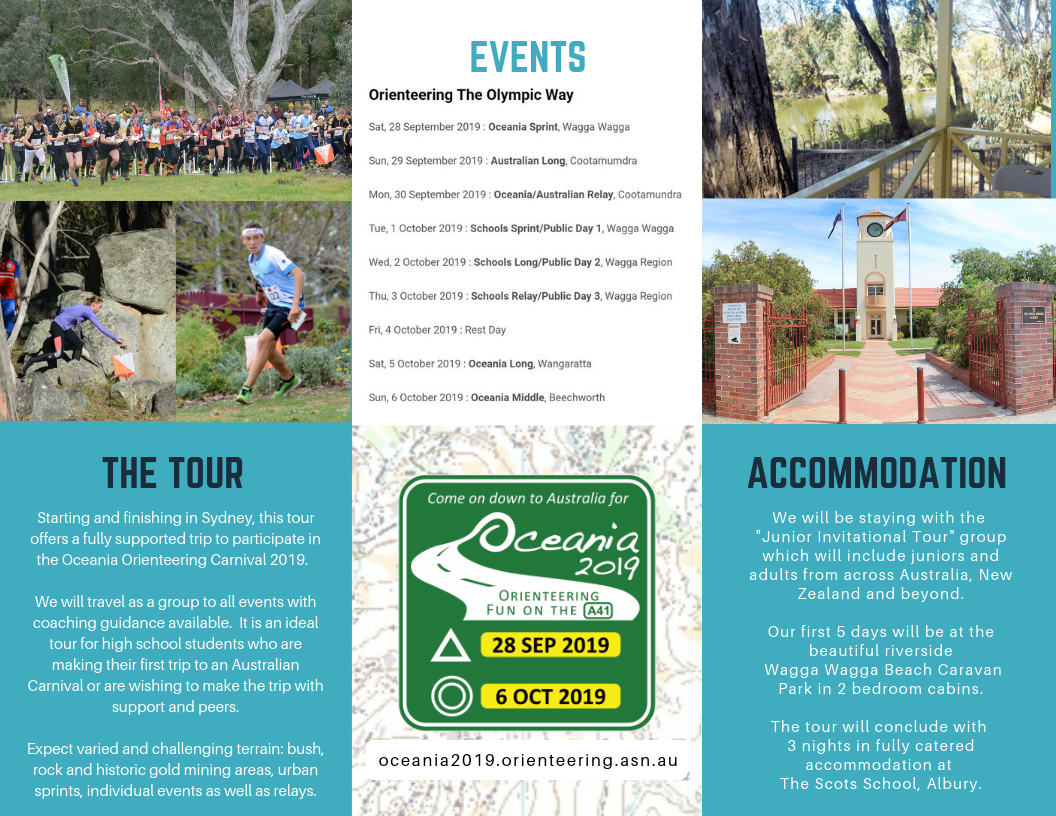 Barbara               barbara@boldhorizons.com.au                 0418 270 476
Bo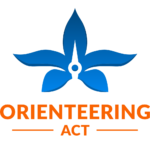 ld Horizons will be participating in the Junior Invitational Tour (JIT) at the Oceania 2019 Orienteering Carnival.  The JIT offers an event hub for the Carnival with social activities as well as talks and workshops across the week to take your orienteering to the next level.  It is open to all juniors and families.  Independently of the Bold Horizons tour, families are welcome to make their own travel and accommodation arrangements and participate in the JIT.  Note that juniors must be accompanied by a supervising adult for all activities.
The cost to be part of the JIT is:
JIT Option A  – Individual registration for all activities – $10  (family maximum $30)
JIT Option B – Individual registration for all activities plus catered accommodation in Albury for 3 nights – $250
JIT Option C – Participate as part of the Bold Horizons Tour group (see above)
  OCEANIA ORIENTEERING CARNIVAL 2019  
Based in the Wagga Wagga and Wangaratta regions, the Carnival promises first class orienteering
for both competitive and recreational orienteers.
The 2019 Oceania Carnival includes sprint, middle, long distance and relay events. Across the week there will be variou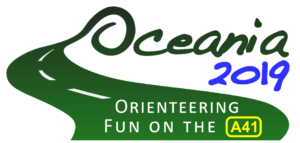 s Oceania and Australian Championships incorporated into the program including the 2019 Australian Schools Championships.
The Riverina and Rutherglen regions offer sunshine, nature and culture as well as excellent orienteering.  There's some great sprint events as well as bush terrain to get really excited about.  There's granite terrain with scenic cliffs, huge boulders, expanses of bare rock, runnable woodland, farmland and native forests waiting for you to explore.