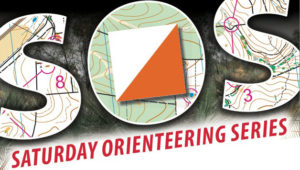 The Saturday Orienteering Series is open to everyone!

No experience is necessary.
It's ideal for anyone wishing to get some exercise and immerse themselves in a mini adventure.
Both beginners and experienced orienteers are very welcome.
Orienteering is a great way to develop critical thinking and decision making. It's a body and brain workout.
Students, mums, dads, uncles, aunts, friends, grandparents: all ages can run or walk and enjoy the SOS.
Before attending an SOS event, we ask that you please familiarise yourself with our COVID-19 Participant Guide.

Events are conducted for six weeks, every school term.
Our northern Sydney series runs in all four school terms.
During term 1, we conduct an annual Macarthur series which is centred on Camden.
In terms 2 and 3 we also run a series centred in The Hills District.
The newest addition to the SOS event program is a term of events in Newcastle.
All events are in well bounded areas and we do our best to avoid roads.
They are ideal events for all ages and experience levels.
There's videos and photographs on our Facebook page which will give you a good idea of what to expect. There's people of all ages, runners, walkers, individuals, family groups, friendship groups, beginners, Australian reps and everything in between. There's a huge range of participants but they all enjoy the outdoors, exercise, a bit of a mental challenge and sharing the good times together.

The SOS runs all year round. We conduct a series of 6 event in each school term, sometimes in multiple regions. Our program is:
Term 1 – Series in northern Sydney and also the Macarthur region
Term 2 – Series in northern Sydney, Sydney's Hills District and Newcastle
Term 3 – Series in northern Sydney and also Sydney's Hills District
Term 4 – one Series in northern Sydney.
For the calendar and event details, please check our
Bold Horizons Events page.
Due to our management strategies around Covid-19, all events currently require online entry before the event (preferably by midday on the Thursday before each event).
Entry can be made from the Bold Horizons event page or through Orienteering NSW's Eventor program.
In the current uncertain environment, we recommend checking our Bold Horizons event listing or our Bold Horizons Facebook page the evening before the event in case of late changes.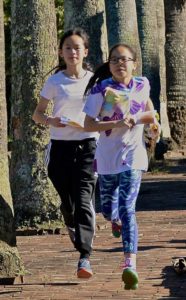 Newcomers are encouraged to come along and try out the sport.
All events are suitable for beginners with complimentary instruction to get newcomers started.
Many athletes make the SOS either their summer or winter sport and attend every week.
Participants are however welcome to attend casually and only enter the events that fit in with the family schedule.
Whilst some schools include the series as part of their Saturday morning sport offering,
students are also welcome to attend independently of their school.
All events are on Saturday mornings in school grounds, parks and reserves around Sydney.
The series is only conducted during school term time.
Generally, 4 different courses are available to choose between. These are:
Warm Up: A gentle introduction to warm up the mind and body. This course is also suitable for beginners. We recommend that newcomers start out with this course to get a feel for how things work. After doing this course, newcomers are welcome to then tackle another course on event morning on a complimetary basis.
Score Course: For this course participants need to plan, navigate, run (or walk) and manage their time. There are 20 controls to find within a set time limit (usually 45 minutes). The controls are worth a variety of points, so there is strategy involved in deciding on the best return for time and energy before setting off. Anyone taking longer than the time limit starts losing points. On this course, the focus is on the personal challenge, making friends and learning skills. Everyone 'wins' by finding at least a few controls, learning and practising new skills plus having a go. Entrants are welcome to head out on their own or team up for the course.
Short Line Course: On this course, the challenge is to find all the controls marked on the map in a set order. The course will be around 3 to 3.5km. The navigation will require some thought and familiarity with basic map reading. The finer challenges of optimising route choice and the need for speed and accuracy will also keep the experienced orienteers on their toes. Orienteers are encouraged to tackle the challenge on their own but if they want to head out in a group then that is okay too.
Long Line Course: This course will offer a little more physical and mental challenge than the Short Line Course. It is generally be 4 to 5km of running.
Electronic (SPORTident) timing is used for all courses and participants. Timing cards can be purchased or hired at each event.
Starts are between 9.30am and 11am. During the Covid-19 pandemic we recommend that high risk and vulnerable people start early in the start window.
Courses close at 12pm – this means that you need to check back into the finish by midday.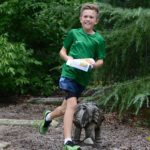 Come along ready for a run or walk.
Enclosed shoes are a must as you may encounter rough surfaces. Good grip will also be helpful.
Compasses may help with harder courses but are not essential. Novices wont need one for the easier courses.
All timing is electronic and a timing card will be required. These can be hired when entering online.
We also have timing (SPORTident) cards and compasses for sale should you wish to purchase your own.
Pre-enter from the event listing on this website.
If you are attending the event as a spectator or to participate in a group with a child or beginner, you must also register (no charge) via the event listing page so that we have a contact list as part of our Covid-19 management requirements.
For family groups heading out together, only one member needs to purchase a course ticket. Other members of the group are able to register as group members for no charge. Note however that group members do not receive a timing chip or map. If you would like a personal timing chip and map then you need to purchase a ticket for a course.
If you have your own SPORTIdent timing card then pre-entry is $10 for orienteering club members that are primary or high school students and $12 for adult members. For non-members or anyone hiring a timing card, the entry fee is $12 for students and $15 for adults.
Urban maps with distinct boundaries are used.
Courses are set with various experience levels in mind.
All runners check in and out.
Live GPS trackers are available if pre-booked.
Parents are very welcome to accompany or "shadow" their children on courses.
Group entries are welcome too.
Recent results can be found on our event results page.
Results for the 127 SOS events as well as Bandaged Bear Boost's prior to 2020 can be found on Orienteering NSW's Eventor listing.