Date/Time
Date(s) - 17/10/2020
9:30 am - 12:00 pm
Location
Robert Pymble Park
iCal
Term 4 will open with some fast and puzzling ultra action at Robert Pymble Park, Pymble.
PRE-ENTRY by 12PM THURSDAY 15 October 2020 preferred.
Event Date: Saturday 17 October 2020
Start window: 9:30am to 11am
(we encourage participants who are at risk or especially vulnerable to COVID-19 to start early in the start block)
Meeting point: Meet at the park by the Park Crescent/Post Office Street intersection in Pymble.  It's less than 200m from the Pymble Train Station, so it's a great event to take the train to. There's also a cafe nearby for refreshments.
Courses: There will be courses for all however the format will be a little different to most SOS events.  All courses will visit a maze.  The Warm Up course will be available as usual and is ideal for beginners and young orienteers.  The Short Line and Long Line courses however will have no control descriptions or numbers for checking.  Control circles will instead include a dot showing the control location.  There will be no disqualifications for visiting incorrect controls, instead a time penalty of 30 seconds per incorrect control will apply.  The Short Line course is just under 2km and includes a map flip.  Although not as long as usual, you will need to keep your wits about you in this fast and intensive format.  The Long Line will be a further step up in distance and difficulty.  Expect around 3km with map flips, a map exchange and a compulsory download half way through the course. We recommend a compass for the Long course.
Course Closure: 12pm
Entry Limitations due to COVID: None at this stage.
Enter and pay below.  Orienteering club members can also enter via Eventor (until midday Thursday 15 October).
Everyone in attendance at the event (including spectators and group members) needs to register as part of our COVID Safe compliance.
There is a separate ticket available below for spectators and group members.
More information on SOS events is available on the Saturday Orienteering Series web page.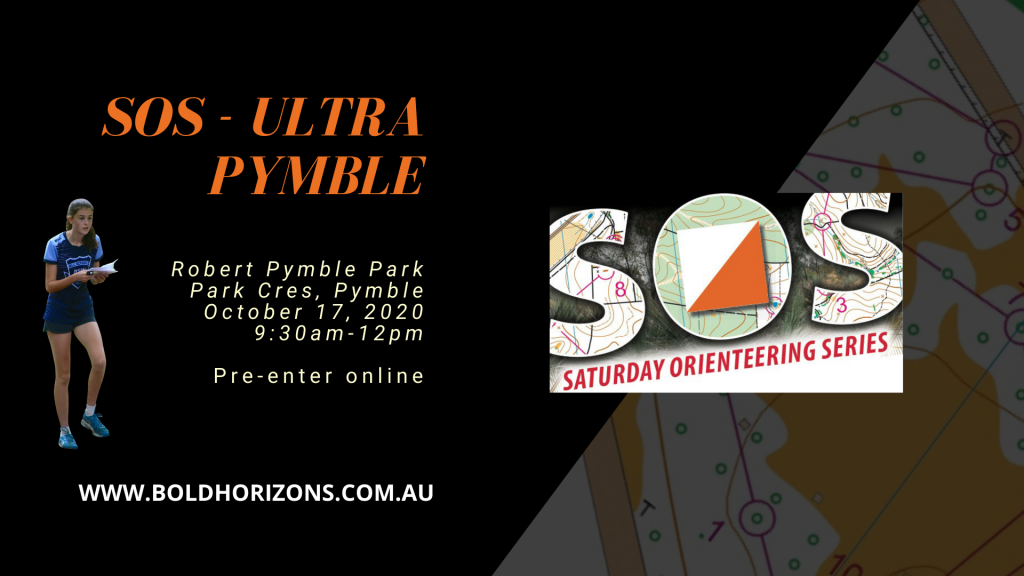 Bookings
Bookings are closed for this event.