Date/Time
Date(s) - 12/09/2020
9:30 am - 12:00 pm
Location
Ingleside Scout Camp
iCal
Refresh the mind, body and soul with a fix of Sydney bushland at Ingleside.
PRE-ENTER by 12pm Thursday 10 September 2020 preferred.
Event Date: Saturday 12 September 2020
Start window: 9:30am to 11am
(we encourage participants who are at risk or especially vulnerable to COVID-19 to start early in the start block)
Meeting point: Ingleside Scout Camp, 4 Bloodwood Rd, Ingleside
Courses:  The usual 4 SOS courses will be on offer with the Long Line course being a bit further as well as more physically and technically challenging than the Short Line.  We recommend full leg cover for all participants.
Course Closure: 12pm
Entry Limitations: NSW Health recently issued new COVID-19 guidelines for community sport. As a result entries for SOS events are now limited by each participant's residential address.
Entries will be accepted for this event from households that are residents of Sydney's northern suburbs (within the region shown for Bennelong Northside Orienteers, Big Foot Orienteers and Garingal Orienteers on the Orienteering NSW Sydney region map).
Enter and pay below.  Orienteering club members can also enter via Eventor.
Everyone in attendance at the event (including spectators and group members) needs to register as part of our COVIDsafe compliance.
There is a separate ticket available below for spectators and group members.
More information on SOS events including course options is available on the Saturday Orienteering Series web page.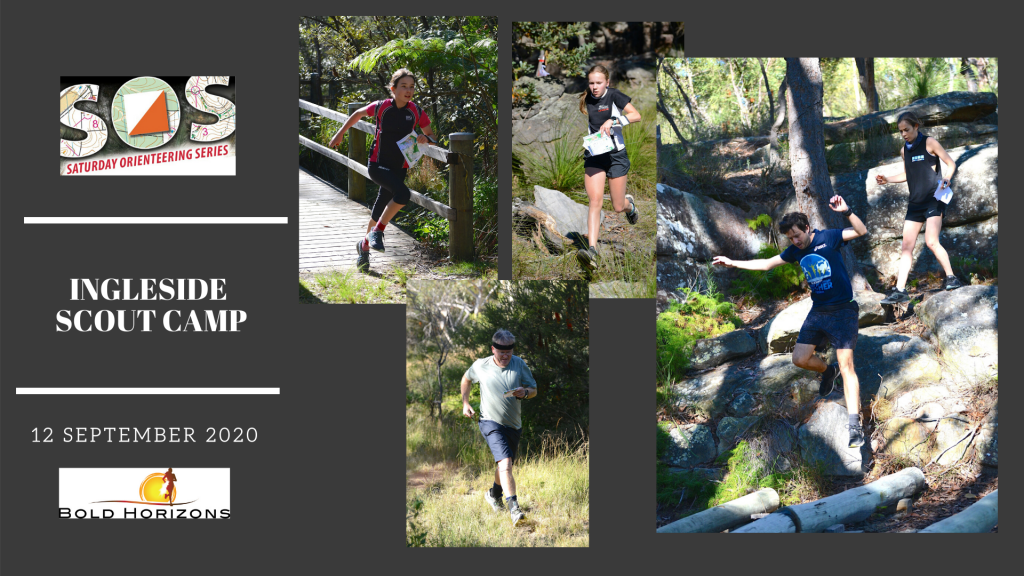 Bookings
Bookings are closed for this event.