Join us for the

Sunday  19 November 2017   
A bearishly good adventure
in aid of  The Children's Hospital at Westmead
Bandaged Bear BOOST highlights include:
It's open to everyone with first class, enjoyable courses available for all.
Set in the beautiful park-like grounds of Pymble Ladies' College.
Beginners and experienced orienteers are welcome with courses for novices as well as experienced orienteers.
Choose a course to suit you. Race in the 2017 NSW Sprint Orienteering Championships, roll the wheelchair course or tackle a BOOST course where you are welcome to run, walk, go individually or head out with friends or family.
There will be options for all ages: a mini course for the under 8's and age classes extending right through to over 90's.
Course distances will range up to 3.5km in length.
Awards for the school, Scout or Guide group and the club with the highest participation.
There will be a raffle and lucky draw prizes as well as a maze and other fun to be had.
It's all in aid of

The Children's Hospital at Westmead

with 100% of entry fees received and additional funds raised to be donated.
ENTER NOW

 or see all

the Bandaged Bear BOOST event details below. 
Online entries for the NSW Sprint Orienteering Championships have now closed and a start list for the Championships is now available.
Online entries for the Just For Fun and Wheelchair courses will remain open until 3pm on Friday 17 November.  After that entries can be made at the event.
A print friendly summary of Bandaged Bear Boost Event Day Information is available here.

JUST FOR FUN event
Navigate an orienteering course through the beautiful park-like grounds of Pymble Ladies' College. It doesn't matter if you haven't orienteered before, there are courses available for beginners as well as experienced orienteers. On the JUST FOR FUN courses, you are invited to take your time and either walk or run. Entrants are also welcome to run individually or in small groups. JUST FOR FUN courses will be open for starts between 12:30pm and 2:00pm. Start times will not be pre-allocated, participants should make their way to the start within this time window and start their course when directed by the volunteer Marshal at the start area.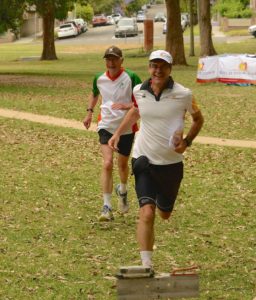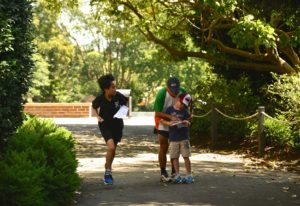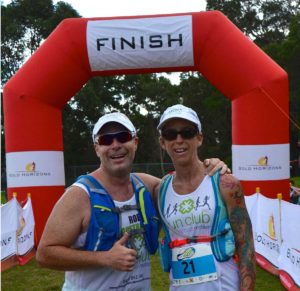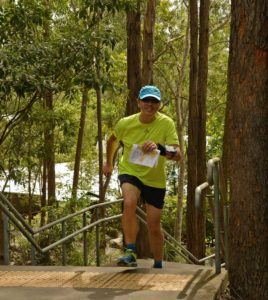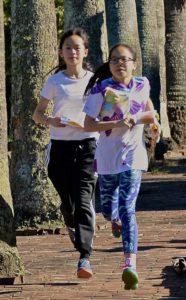 Wheelchair Course
The wheelchair course will be set to engage and enjoy. Read a map, decide on the best route and roll your way to triumph. It will be approximately 800m long.  Entrants on the wheelchair course are welcome to have a carer accompany them. Both self-propelled and powered chairs are able to take part.  Starts for this course will be between 11:30am and midday.

NSW Sprint Orienteering Championships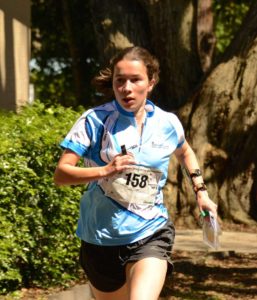 Orienteers are invited to race a course through the beautiful Pymble Ladies' College grounds. This is a new area for orienteering and offers fantastic sprint terrain. Picture complex buildings, multi-levels, building pass-throughs and wonderful gardens to weave around. This will be a memorable event.
Courses will be set to a winning time of 12 to 15 minutes. Age classes will range from under 10's to over 90's and have been set by ONSW standards.  A detailed outline of courses and classes available can be viewed here.
The Championships will be contested across the morning (from 8:30am) with start times pre-allocated to each entrant and published in the week preceding the event.

Participation Awards
We would love to recognise the schools, clubs as well as Scout and Guide groups whose members enter online and participate in any of the Bandaged Bear BOOST courses i.e. the NSW Championships, wheelchair and JUST FOR FUN courses are all included.
Grab some friends together and encourage them to also participate as we will have some great prizes available for the highest participation numbers under each of the following categories:
School
Club (for example an orienteering club, running club or community club – it needs to be a registered not-for-profit organisation)
Scouts or Girl Guide group.
To be included in your group participation numbers, please be sure to note their details in the appropriate section when you enter online.

Raffle
There will be a raffle conducted as part of the Bandaged Bear BOOST. Raffle tickets may be purchased at the event. The draw will take place during the Bandaged Bear BOOST presentations.
Note that raffle donations are very welcome. Please contact Barbara directly if you would like to multiply out your contribution by donating to the raffle prize pool.

Online Entry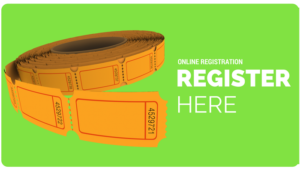 Online entries for the NSW Sprint Orienteering Championships close on 14 November 2017.
Online entries for the Just For Fun and Wheelchair classes will close on Friday 17 November 2017.
Entry fees are:
21 years or older
$30
13-20 years
$20
12 years and under (ages are as at 31/12/17)
$15
Family maximum
(this includes a maximum of 2 people aged 21 years or older)
$75
Wheelchair event
$15
Timing (SPORTident) chip hire
$5 per person
Payment
Credit card or electronic transfer options
Note that no refunds, cancellations or transfers are available.

Entry on the day of the event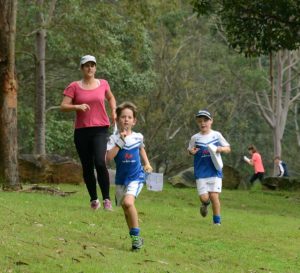 Both the maze and under 8's course will welcome entries on the day of the event. We ask that entrants please donate a minimum gold coin entry fee for each course (which will be donated to The Children's Hospital at Westmead).
Limited entry on the JUST FOR FUN courses will be available on the day of the Bandaged Bear BOOST. Enter online before the closing date to be sure of your ticket. Cash or card on the day please.
Please note that entry on the day participants will not be included in the Participation Awards.
No entries in the NSW Championships will be accepted on event day.  NSW Sprint Championships entries close on 14 November 2017.

Presentations
Presentations will be conducted as follows:
| | |
| --- | --- |
| late morning | Orienteering NSW annual awards presentations.  Precise times to be confirmed on event day. |
| 12:00pm | The 2017 NSW Sprint Orienteering Championships – Awards will recognise winners in each age class. |
| 2:00pm | Participation awards, lucky draws and the raffle. |

Fundraising
The Bandaged Bear BOOST is a fundraiser for a fantastic cause and we ask that you consider adding to your entry fee donation by making an additional personal contribution or personally encouraging additional support. When you enter the event a personal fundraising page will be created which you can share on social media and let your friends and family know about your next adventure as well as the great cause that you are supporting.
One hundred percent of Bandaged Bear BOOST entry fees received as well as all additional funds raised will be donated to The Children's Hospital at Westmead. In particular, funds will be directed to the Adolescent Medicine Unit. The Unit provides critical services to adolescents and their families who are referred to the hospital. The Unit cares for 20% of children admitted to the hospital and treats a range of illnesses which are both diverse and challenging.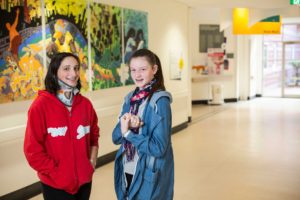 The medical team at the Adolescent Unit adopt a unified medical and psychosocial approach which is supported by the most recent research and evidence. In a 'youth friendly' environment teens are cared for in the best possible circumstances with a key objective of helping them progress and look forward to a healthy adulthood.
Funds raised by the Bandaged Bear BOOST will assist with research and education programs plus vital patient monitoring equipment. Priorities include:
| | |
| --- | --- |
| $20,000 | To fund a research into chronic and complex illnesses which impact our teens and coordinate medical education programs. |
| $3,000 | For the purchase of an actigraph. This is a non-invasive device which monitors sleep/wake cycles and is a useful diagnostic tool for many disorders. |
| ? x $100 | Each $100 donation will cover the cost of designing, printing and distributing educational material about Postural Orthostatic Tachycardia Syndrome (POTS). |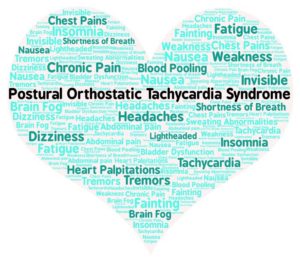 Heart image credit:
Renee Bond
POTS is an example of a complex and chronic illness treated by the Adolescent Medicine Unit. This illness is both invisible and life changing for patients. Its symptoms are diverse and significant and it is challenging to diagnose and treat.

First Aid
St John Ambulance will be in attendance on the day of the event.

Volunteers
We love volunteers and would be most appreciative of help on the day. If you have some free time, then join the team! From the event entry page you can opt in. Note that if you are over 18 you will need a working with children check number.

Refreshments
There will be a BBQ by the 1st Pymble Scouts providing sausage sandwiches as well as a vegetarian lunch option and cold drinks.  The local Cafe2U coffee van  will also be attending the event.

Transport
We recommend catching the train to the Bandaged Bear BOOST. The event centre at Pymble Ladies' College is a short walk (400m) from Pymble train station.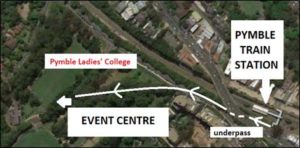 Undercover car parking will be available within the grounds of Pymble Ladies' College (enter via Gate 3 on Avon Rd) plus additional on street parking is available on Avon Rd and close by streets.
Note that there are no disabled access facilities at Pymble Station and plenty of stairs to negotiate. When wheelchair entrants register for the event, convenient parking may also be pre-booked (enter via Gate 2 on Avon Rd). Note that a disabled parking sticker will be required. Both Turramurra and Gordon train stations have disabled access facilities.

Race Rules
The Orienteering NSW competitor rules will apply to all entrants in this event.

Electronic Timing
All courses will use electronic SPORTident timing. Timing chips may be hired for $5 for the day and should be reserved when you enter the event.

Results
Comprehensive results for the event will be published and linked from both the Bold Horizons and Orienteering NSW web sites.

Photography
Bold Horizons will publish event photographs and may retain these for future promotional efforts. A release for this is included as part of the entry process. Please contact Bold Horizons directly if this is a problem.
Note that members of the public may also take photographs during the event and we have no control over their publication.

Insurance and Risk
Orienteering is an adventurous activity and there are risks such as tripping or collisions with other entrants associated with participation. All entrants in this event must accept a risk statement and waiver during the entry process.
Whilst Bold Horizons has its own public liability insurance there is no personal accident insurance associated with this event and that all entrants participate at their own risk. We strongly recommend that entrants maintain their own private health and ambulance cover.

Event Preparation
Bold Horizon's Saturday Orienteering Series will provide an ideal introduction. Come along and try out a course. Term 4 events will all be on Sydney's north shore.
On Saturday 18 November, there will be a sprint event at the Knox Grammar Senior School which will be a perfect warm up and reason to make it a weekend of orienteering.

Additional Event Information
We recommend also following Bold Horizons and the Bandaged Bear BOOST event on Facebook to receive additional event updates.Final event details will be emailed to entrants in the week preceding the event (after pre-entries close).

Further Information
Please contact Barbara at Bold Horizons.
Email barbara@boldhorizons.com.au
Mobile 0418 270 476

WWW.BOLDHORIZONS.COM.AU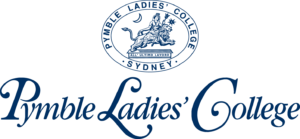 We are grateful to the College for making their grounds available for this fundraising event for children seeking treatment at the Children's Hospital at Westmead.
Thanks too to our other key supporters: