B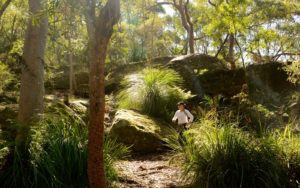 old Horizons offers a variety of coaching and training options so that you can fast track your skills and confidently get out on your next adventure soon!
For navigation and orienteering skills we can offer:
personalised 1 on 1 coaching;
private sessions for family and friends;
Scout and Guide programs; as well as
school packages. We are a regular Sporting Schools deliverer offering multi-week progressive navigation and orienteering skill building programs.
In addition, at all of our public events, complimentary introductory level coaching is available.
Throughout the year, we also offer skill sessions that are open to the public.  These include:
Individual fitness and run training programs can also be developed.  Please contact us directly to enquire.
We want you to succeed and be rewarded by your orienteering, rogaining, adventure racing or other navigation based endeavours!
Barbara can be contacted via email on barbara@boldhorizons.com.au or mobile 0418 270 476.
Join us to EXPLORE – DISCOVER – GROW together.